THE SUN AND HER PLANETS. AROUND GEORGE SAND'S RECEPTION IN CENTRAL AND EASTERN EUROPE
INTERNATIONAL CONFERENCE Warsaw, 20-22 October 2021
George Sand is undoubtedly one of the most astonishing figures of 19th-century culture. Her cultural impact reaches far beyond the sometimes benevolent, sometimes unfavorable reception of her works: it is also felt through the development of cultural models that can be described as "sandism", to use one of Honoré de Balzac's terms, but giving it a broader meaning.
In Poland and Central and Eastern Europe, however, critics and historians have rarely addressed the question of a serious impact of George Sand on the literatures of these regions, nor have they bothered to list possible references to her works. This is surprising, given that she was an author whose work, as it is well known, was explicitly present in different spheres of readership for a few decades at least, and it seems therefore impossible that she should have had no influence at all on the ideosphere, as well as on the aesthetic and cultural models of these places.
This conference intends to fill this gap, and in this sense, it is a first one in Poland. It would like to pay tribute to George Sand in two ways: on one hand, it aims to highlight her role as a producer of culture, and thus examine the phenomenon of "sandism" and its dissemination in Poland and in Central and Eastern Europe; on the other hand, the conference aims to examine as systematically as possible the way in which the works of the French writer have been received, read and understood in these regions. This approach acknowledges the intense development of Sand reception studies in other countries.
Particular emphasis will be put on ego-documents: Sand's letters, autobiographical writings, diaries, and travel notes, as well as the (auto)biographies of people for whom she played the role of a reference, if not a true authority.
Topics proposed:
"Sandism" as a biographical model in life and in the ego-documents of 19th-century Central and Eastern European women writers and social activists
Sand's travel writing, letters, diaries, calendars and Story of My Life (as perceived by Polish, Central and Eastern European society)
Sand's social, political and religious thought and its impact in Poland, Central and Eastern Europe
Sand and the Polish issue
"The Chopin affair" (in Polish culture) and its influence on the reception of Sand
Sand's aesthetic and the 19th-century Central and Eastern European novel (the role played by her "feminist" novels, by her novels about female artists, by her pastoral and socialist novels as a possible point of reference for other female writers and for Polish and Eastern European pastoral novels in general)
Polish and Eastern European novels and Sand's characters, plots and imagery
The history of translations of Sand and sandology in Poland, Central and Eastern Europe.
"We let Poland be killed? How infamous! But do you think it is done? Can a nation perish? I know that it is not a woman's business, but it is not forbidden to mourn the dead".
George Sand, Corr., t. I


Instytut Badań Literackich PAN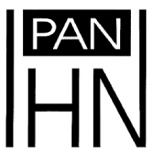 Instytut Historii Nauki PAN

Komitet Nauk o Literaturze PAN
Institut de langue et littérature françaises,
Université de Berne

Cultural and Tourist Association Women Writers Route

Zakład Komparatystyki Literatury Polskiej UW